Author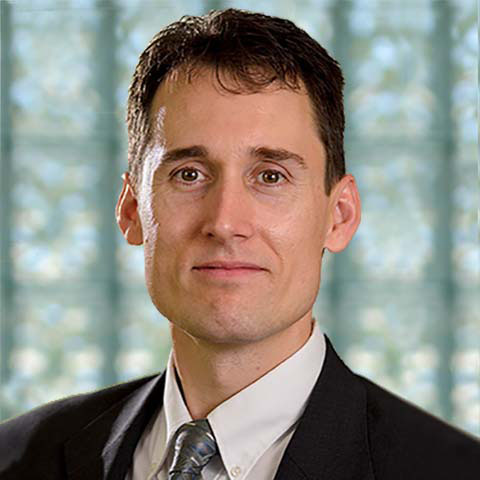 Play All Your Cards — Opportunities Exist Across Wealth Segments
While ownership of most financial products increases with wealth levels, this should not discourage advisors and firms from reaching out to consumers across all segments. As the total wealth owned by each segment continues to grow, the opportunity within each increases.
Notable Facts
Fewer than 9 million U.S. households have $1 million or more in investable assets.
High-net-worth (HNW) households (assets $1 million or more) own $34 trillion in investable assets.
Retirees own approximately half of all U.S. investable assets, totaling $21.5 trillion. Game Plan for Advisors/Financial Institutions
Solicit business from not only HNW clients, but also Affluent and Mass Affluent segments, as a means to diversify and expand business. Many of these households will be ready to retire within the next several years.
Incorporate robo-advice, insurance products, and wealth management solutions and advice — as well as concierge services for HNW clients — to build or expand strategies for every wealth segment.
Prioritize the sale of retirement-oriented products, and focus on training advisors to working specifically with retirees and pre-retirees. Target pre- and recent-retiree clients and initiate a dialogue with them about their portfolios, to set expectations about their sustainability throughout retirement.
Discuss the need for non-qualified deferred annuities across a broad range of client segments.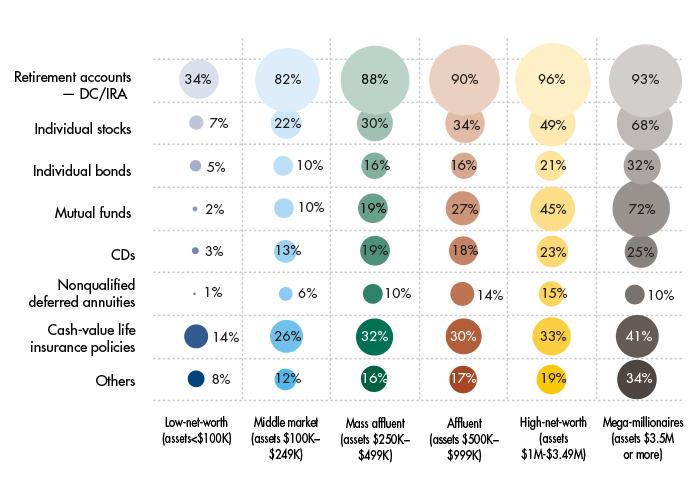 Focus on Formal Written Plans
Diligent retirement planning and guidance from an experienced advisor can help clients to accomplish a financially secure and realistic retirement lifestyle. Advisors who utilize formal written plans (FWPs) can help guide investors through the accumulation phase and into decumulation. While FWPs can be time-consuming for advisors to create, Americans are willing to pay for comprehensive advice. FWPs result in better relationships, more business via rollovers and asset consolidation, and easier discussions about product solutions.

Notable Facts
While half of Americans believe they can live their preferred lifestyle in retirement, this percentage increases based on wealth, retirement status, and having an advisor and/or an FWP.
1 in 3 households working with advisors have an FWP.
Clients with FWPs are happier with their advisors than are clients without FWPs.
Game Plan for Advisors/Financial Institutions
Communicate the importance of FWPs to clients, emphasizing not only the budgeting and income assistance FWPs provide, but also the peace of mind they offer.
Encourage clients to paint a realistic picture of their retirement lifestyle: projected income and expenses, where they would live, healthcare costs, and how they would spend their time in retirement.
Clarify the relationship between FWPs and the available service levels provided.
Strike a good balance between "high-tech" and "high-touch." Building a system that leverages automation, while continuing to deliver results and strategies personally, will be key to achieving success.