Author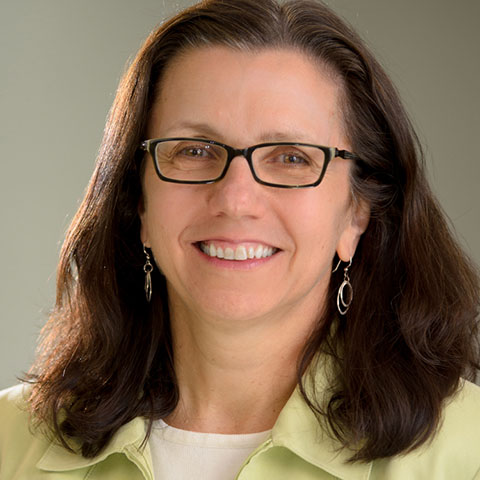 September 2022
According to the Insurance Barometer Study by LIMRA and Life Happens, more than 100 million people in the United States do not own enough life insurance. Half of adults have no life insurance at all. For many households, financial hardship lurks around the corner if the primary wage earner were to pass away — as 44 percent would be in financial trouble within six months, and more than half of those would not make it past one month. Protecting survivors if a primary wage earner dies is the purpose of life insurance at its core. Yet a huge gap exists between those who need life insurance (or need more) and those who own it.
This gap has been a long time in the making. When LIMRA first tracked life insurance ownership in 1960, nearly three quarters (72 percent) of households owned an individual life insurance policy. Data from 2021 indicate that percentage is now less than half. The number of new individual life insurance policies sold has trended downward for nearly four decades. The same is true for in-force policies.
It's Obvious — Sell More Policies, Right?
Closing the life insurance coverage gap will require a focus on selling more policies. While this may seem obvious, typically sales success focuses more on premium dollars. That makes sense. Advisors aim to sell fewer, high-premium policies rather than more, low-premium policies. Although some advisors sell smaller policies in middle-income markets, not enough do so. Many advisors probably couldn't make a living focusing on small, low-premium policies. That leaves expanding the number of policies sold (and shrinking the coverage gap) to distribution that does not involve an advisor whose living depends on earning commissions — meaning the various forms of direct distribution.
Here is the conundrum: How do you get people to think about life insurance when they don't have an advisor to remind them? It's a Catch-22. Outside of a global pandemic reminding people of mortality every day, people aren't likely to think about and seek out life insurance on their own.
Will something emerge as a game changer? Will online distribution be the answer? A smooth, efficient process only helps if you can lead people to accessing that process in the first place. They have to want to buy. Or, they at least must have purchasing life insurance on their radar. Recent news items on staffing cuts suggests that many online distributors are struggling.
LIMRA research shows consumer interest in buying (or buying more) life insurance. Can that interest be projected to the general population? Maybe. Maybe not. Perhaps answering a series of questions on life insurance actually puts life insurance on the respondent's radar. How do you reach of the rest of the population who did not just complete a questionnaire on life insurance?
Moving in the Right Direction
Industry acknowledgement of the coverage gap problem has increased over the past 10 years, and current efforts point in the right direction. Life Insurance Awareness Month (LIAM), sponsored by Life Happens each September, highlights the importance of life insurance. LIAM's celebrity sponsor this year — Roselyn Sánchez — focuses on educating consumers. She comments,
Life insurance is something many people think about but don't act on. I know this can be especially true in the Hispanic community, which I hope to change through my partnership with Life Happens. Through education and this year's LIAM Campaign, I believe all Americans will see that the decision to get life insurance isn't a big commitment, but rather an easy decision that also doesn't cost a lot.
In addition, LIMRA and LOMA partnered with seven other trade associations and 76 life insurance carriers with its Help Protect Our Families campaign. These efforts notwithstanding, the need for life insurance is continuous. How do you create a year-round buzz about life insurance? How do you keep it top of mind, when there isn't a deadly pandemic drawing attention to mortality risk? There are no easy answers. It took a long time to get where we are — individual life insurance ownership, policy sales, and in-force coverage have been declining for decades. Solutions will not happen overnight. We will not close the coverage gap with incremental approaches that work around the edges of the problem. Any solution will have to be a bold multi-year, multi-pronged, industrywide, and coordinated effort.
It Starts With Education
Given the number of creative minds in our industry, there are many ideas that could work to reach those who need life insurance coverage. The effort to close the gap must begin with companies committing to and investing in relentless education. Imagine:
Every high school requiring students to take a personal finance course that includes life insurance.

Every local continuing education program offering a free personal finance course that includes life insurance.

Every company HR department requiring a personal finance course that includes life insurance for every new employee. More financially secure employees are likely to make better, more productive workers.
Technology makes these options infinitely scalable. A population educated about life insurance is more likely to pay attention when they hear about life insurance.
Another option is "embedded insurance" — a concept that is becoming a hot topic in the P&C realm. Any number of tangible products offer insurance when you buy them. Could that work for life insurance? When a new parent buys a box of newborn diapers on Amazon for $50, could that trigger an offer for term insurance? For a few dollars more a month, a healthy woman could get a $50,000 term policy.
Some companies are reaching specific markets with targeted products. For instance, MassMutual's LifeBridge offers free, 10-year term insurance to qualified low-income parents or guardians. The death benefit is paid into an education trust for the beneficiary. Could companies also offer discounts to low- or middle-income parents, perhaps with the cost of insurance on a sliding scale based on income? Once consumers have that connection to life insurance, they might increase coverage when their circumstances change.
The effort to reduce the life insurance coverage gap needs to be year-round — with the impact of the "Got Milk?" ad campaign. We need to create a "new way of life." Relentless education can build the foundation and put life insurance on consumers' radar, while innovative solutions build on that foundation to meet the need.
If the industry accomplishes this monumental task, it will live up to its potential — doing the "social good" that is the core purpose of life insurance and making a real and profound difference in the financial security of the population.
Who's ready to get started?