Author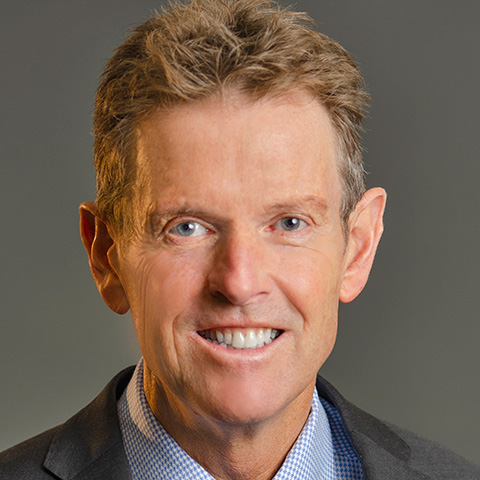 The rapid pace of change in our industry is being driven by economic challenges, age demographics, pandemic controls, client service expectations, regulatory standards, and the need for global sustainability. History teaches us that strength grows from adversity, so it's hardly surprising that we see calls across the industry for agency distribution to reinvent itself. While the causes for this are many, it's the journey and the destination that matter. What people now refer to as the "professionalization" of the industry focuses broadly on ensuring the industry is future-proofed to deal with these drivers
of change.
My many conversations with industry leaders demonstrate the growing momentum of investment in and focus on building new engagement models that will continue to position a unique, positive role for agents in supporting economic growth and prosperity in their communities. Five areas of focus appear at the forefront of many discussions:
Digital acquisition — Equipping agents with digital tools and social media engagement content to develop prospects remotely.

Power of data — Protecting client confidentiality, using data to accurately identify segment characteristics, product innovation, generating valuable predictive leads, and nurturing relationships to support cross selling.

Tech-guided sales process — Delivering discipline to the advice process, reducing the cost of delivery, and reducing the personal risk of inadvertent mis-selling.

Sales management — Ensuring field leaders are equipped to lead the next generation of agents, manage remotely, understand the Millennial psyche, and coach modern sales practices.

Continuous professional agent accreditation — Ensuring competency, credibility, and engagement skills are maintained and nurtured to help the industry respond to client needs and contribute fully to economic growth.
So how should we interpret all these change initiatives and how will the industry as a whole accept and adopt them? Two years ago, many of our readers may have been reluctant to believe in the likelihood of significant change to industry practices. Even one year ago, a good proportion may still have expected normality to resume. But increasingly, different stakeholder voices recognize that we have reached a tipping point. What stands out for me in the broader themes are the benefits to every stakeholder.
The industry will benefit from positive, sustainable, and risk free growth if we consider the balance and timing of benefits and expectations of change for each
stakeholder:
Policyholders — Better innovative product solutions, more competitive pricing, increased confidence in quality of advice, and improved aftercare accessibility.

Agents — Increased support, new independence, better access to prospective clients, less manual effort, and reduced personal risk of mis-selling.

Regulators — Reduced operational and suitability risk, improved market confidence, and accelerated uptake of insurance, fueling economic growth.

Life companies — Lower cost to serve, improved product mix, favorable risk profile, lower agent turnover, and improved persistency and profitability.
There is, of course, an x-factor — one variable that helps deliver success. For me, that is open communication. Many companies will travel similar journeys at very different speeds. Those that have transparent dialogue will garner cooperation and goodwill by helping their agents, field managers, and policyholders to embrace and adopt a new normal. LL Global continues to evolve its agent recruitment and selection tools — as well as its professional designation programs — to assist with this goal. We live in very exciting times, and I look forward to further conversations with our member companies.