Authors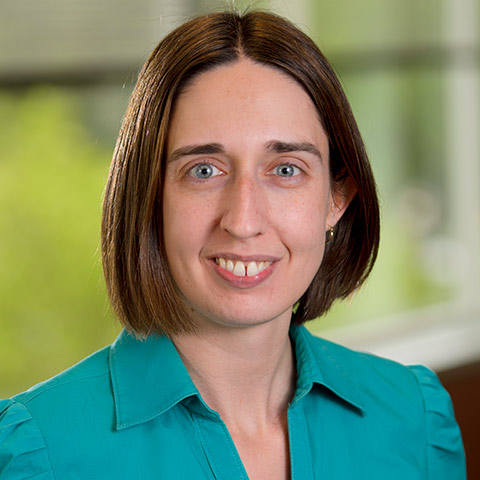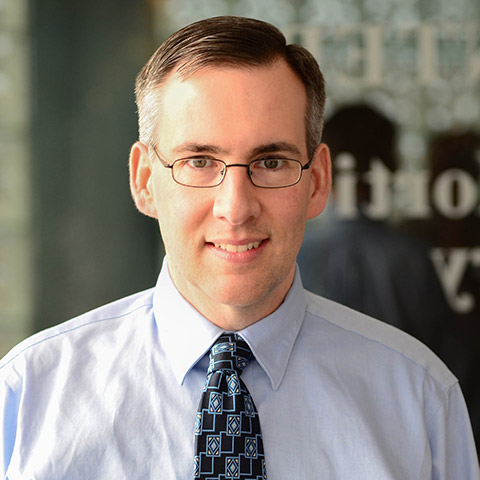 The workplace benefits industry stands in the midst of dramatic change and enormous opportunity. Even prior to the COVID-19 pandemic, the U.S. workforce was becoming increasingly heterogeneous with the rise of the gig economy and remote work arrangements redefining the nature of work. A wider array of benefit needs accompanies this diversifying workforce, with the pandemic highlighting existing gaps. Distribution dynamics are also shifting, with brokers assuming a more consulta- tive role, while the importance of technology continues to expand within all aspects of benefits sales and service.
Five key "megatrends" are reshaping
the world of workplace benefits.
The carriers, brokers, and other stakeholders who best adapt to this evolving landscape will be positioned for significant growth over the next five years.
In the recent Harnessing Growth research project, LIMRA and EY examined the future direction of the industry from the perspectives of employers, employees, brokers, and benefit technology firms. We identified five key "megatrends" that are reshaping the world of work- place benefits.


A more heterogeneous and fluid workforce changes what, why, and how benefits are offered.
The American workforce now includes employees from five different generations. Recent fundamental transforma- tions — such as expanded remote work opportunities and greater racial and ethnic diversity — have made employers recognize that a one-size-fits-all approach to benefits no longer applies. Nearly 3 in 4 expect to make changes to their benefit plans due to changing employee demographics, and 68 percent will rely more on digital enrollment processes.
Table 1
Most Appealing Benefits to Employees

Source: Harnessing Growth and Seizing the Opportunity: The Future of Workforce Benefits, LIMRA and EY, 2021.
The growing prevalence of independent gig workers — who mostly lack access to traditional employee benefits — also represents significant opportunity. However, reaching this large pool of prospects will not be easy. The industry (or potential disruptors) will need to reimagine current benefit features and refine prevailing distribution strategies to meet the needs of these workers.


Expanded benefits are key to meeting post-COVID needs and winning the war for talent.
The COVID-19 pandemic has increased employee apprecia- tion of non-medical workplace benefits. More than 1 in 3 workers view their benefits as more valuable now, with almost half of Millennials expressing this sentiment. This change is not lost on employers. Roughly half (and more than 2 in 3 midsize/large organizations) expect to offer more benefits five years from now.
Employees are increasingly looking to their employers to meet traditional insurance needs (e.g., life and disability coverage) and for newer offerings such as paid family leave and wellness programs (Table 1). Mental health benefits, telemedicine, and other forms of employee assistance are also top-of-mind. As one broker noted, "Talk about mental health products, EAPs, additional support, and telemedicine has skyrocketed because what people value has changed."


Brokers are valued, but their role is evolving rapidly toward strategic services.
Given the growing breadth and complexity of potential work- place benefits, we expect both employers and employees to require greater assistance in comparing options and providers. While brokers will likely remain prominent in this segment, our research also points to a metamorphosis of their role. Tomorrow's brokers will increasingly provide stra- tegic consultation to clients, rather than simply presenting them with benefit options. Though close to half (46 percent) of employers would consider purchasing bene- fits without the help of a broker in the future, an equal number anticipate relying on their benefits advisor even more in five years (compared to only 10 percent that expect to be less reliant on their broker).
Technology's automation of simpler tasks will allow success- ful brokers to dedicate more time to delivering higher-value client services. These include developing long-term benefit strategies, offering holistic solutions, and educating employ- ees. Many brokers welcome these changes. One noted, "I don't add a ton of value for enrolling employees. I would rather be focused on higher-level, more important tasks and determining the overall strategy for their benefit program." Leading technology firms agree, with one executive saying, "I don't think the technology firms are going to replace the brokers and the carriers, but it's a new order of how roles will be defined and come together."


Gaps in benefit awareness and understanding have made employee education and engagement burning platforms.
Employees' poor understanding of their benefits continues to challenge the industry. Only 40 to 60 percent of employ- ees feel that they have a solid understanding of their various options, and less than half feel their employers communicate about benefits "very well." This problem may reach a critical breaking point in today's landscape of increased benefit complexity, digital education channels, and a wider variety of benefit options.
Lack of employee understanding also limits participation, which, in turn, prevents employers from realizing the full value of their benefit programs (and effectively leveraging them to compete for talent). Employers are divided as to who should ultimately be responsible for improving employee education; all parties (brokers, carriers, technology provid- ers, and employers) certainly have a role to play in this endeavor. The bottom line is that enhanced benefit programs are ineffective unless employees understand their benefits, recognize their value, and know how to use them.


As digital transformation accelerates, the industry is ready for a fully integrated, data-driven ecosystem.
All parties see the writing on the wall, acknowledging that increased digitalization of the benefits segment is both necessary and inevitable. Many look forward to an industry- wide digital ecosystem where all stakeholders connect and share data seamlessly, in real time. A majority of brokers believe that technology improvements that make it easier to do business and improve service quality are a critical need for employers. Likewise, nearly 3 in 4 employers say digital capabilities will play a larger role in their future selection of carriers.
This outlook is not surprising due to the widespread consen- sus that current benefits technology leaves much room for improvement. Only 56 percent of employers are "very satis- fied" with today's carrier-provided tools. Many want faster claim payments, as well as better decision-support tools and enhanced API connections. Tech platform providers are concerned about the "fragmentation" of today's digital experience, making it difficult to integrate multiple benefit providers into a single seamless experience for customers. Carriers that successfully accelerate their digital transforma- tion initiatives, effectively use employee data to increase personalization, and connect with other stakeholders in real time, will shape the next level of superior customer experience.
Expectations for the Future
Our analysis of the workplace benefits marketplace points to profound changes and significant growth potential over the next five years. We expect to see:
Less than half of all workers being "traditional" employees in the
Twenty percent growth in the non-medical benefits
Brokers continuing to shift away from sales commissions and further embracing a strategic consulting business
A carrier (or other industry player) realizing top-decile growth by reimagining the benefits education
Digital capabilities and intuitive, tech-enabled service experiences becoming top criteria for carrier
Only time will tell which of these predictions will materialize. Still, maintaining the status quo is the riskiest proposition of all in today's transformative workplace benefits segment.

ABOUT THE RESEARCH
From June to September 2021, LIMRA and EY surveyed 804 employers and 1,292 employees, and conducted in-depth interviews with 25 brokers/ benefit advisors and 18 benefit technology firms. Access the full report at www.limra.com/harnessing-growth.