Author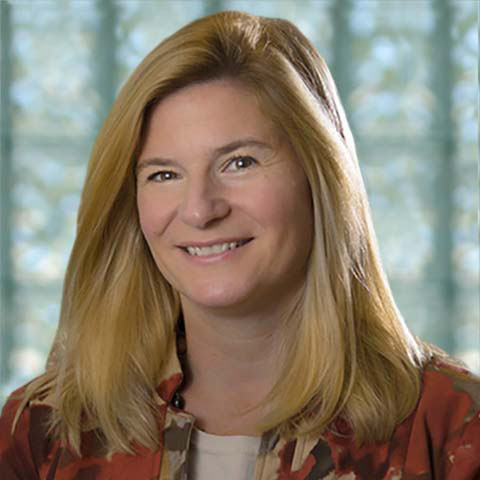 As we enter the second quarter of 2022 — with an unsettling combination of trepidation and hope — we continue to chart new paths for our lives at home and at work. As an industry, we remain committed to our mission to safeguard and protect individuals, families, and businesses financially. As organizations, we know that talent is the key to delivering on that mission; as such, we need to attract, support, and retain the best and brightest workforce. This article focuses on the changing talent market and offers strategies for engaging with an evolving workforce.
The Changing Talent Market
In the past few years, currents of dramatic change have swept through the labor market. While the COVID-19 pandemic did not actually create these forces, the crisis played a powerful role in accelerating them into mainstream, immediate, and omnipresent concerns. Any organization wishing to succeed post-pandemic must understand and embrace the new way of work, and determine new strategies of alignment.
Trends Redefining the Landscape:
Technology has made it possible, logistically, to work remote and to determine new work models. This has changed the nature of most jobs. Technology also makes certain types of skills more critical — leading to a demand for new skills and jobs.

Authenticity and purpose have taken center stage. Workers view hierarchical structures as antiquated. In response, organizations must maintain a careful balance between formal processes and innovation.

Workplace benefits have changed, along with employee perceptions. They value benefits that support them in balancing their lives, such as flexible time off, mental health benefits, financial wellness tools, and caregiving assistance.

Worker motivation has declined, driven in some sectors by low salaries, job insecurity, and a lack of trust and respect. Many are no longer willing to do work without meaning. Others feel overwhelmed by the combination of work and family or other demands.

Baby Boomers are retiring sooner than expected. This may be in response to navigating the complexities of new work arrangements, or being painfully aware that life is short.

Priorities have changed. This may be especially true for younger workers — enduring the COVID-19 crisis during formative years — who already tend to value ideals such as individuality, creativity, transparency, fairness, equity, and serving the greater good.
These factors demonstrate the urgent need for new and revolutionary approaches to talent. According to the U.S. Bureau of Labor Statistics, there are 10.9 million open jobs for 8.4 million unemployed potential workers.1 This means that today's talent landscape has become a "candidate's market" — with not enough individuals to fill the available roles. In response, organizations must embrace the best practices in recruiting, development, and retention.
The Talent Equation
The first half of the talent equation is recruiting strong individuals to fill new and open roles. The talent shortage is a global concern, and we expect broader demographic shifts to endure through the next decade. Chief human resources officers (CHROs) recognize this, with 69 percent finding it extremely or somewhat challenging to hire people today.2 They also are responding to the crisis, with 38 percent anticipating changes to their hiring plan for 2022 — all of whom believe hiring for new positions will increase.
The shortage affects certain roles disproportionately. According to Jacobson's U.S. Insurance Labor Market Study, the most in-demand roles for insurers are in technology, claims, and operations, with the most difficult positions to fill focused on technology, analytics, and actuarial — followed closely by executive-level roles. It makes perfect sense that these roles are most challenging, as our industry competes for tech talent with not only InsurTechs and FinTechs, but also other sectors.
The other half of the equation is developing and retaining the existing workforce. The acute tensions created during the pandemic have heightened worker unwillingness to remain where they feel exhausted, unsatisfied, unappreciated, or overwhelmed. Take a proactive stance in acknowledging these risks and align your development and retention approaches to these needs.
In 2021, 55 percent of CHROs saw an increase in turnover compared with a typical year.3 Our industry also faces the challenge of an aging workforce, exacerbated by early retirements during the COVID-19 crisis. Financial services organizations must act to preserve their talent base, while aiming to meet worker needs.
Imperatives for Recruiting, Developing, and Retaining Talent
Engage employees with purpose — Now is the ideal time to emphasize the industry's strong value proposition. When recruiting, focus not only on the range of roles and opportunities available, but also on the social good they cultivate. Existing employees who feel they belong and contribute to something greater than themselves are more likely to stay connected to your organization.
In addition to being treated with fairness, respect, and humanity, employees want to engineer their work experience — fitting their jobs to their lives, and not vice versa. Clearly define and live your company value — so employees feel like an integral part of a strong community committed to diversity, sustainability, and social justice.
Broaden your talent horizons — Companies can de-emphasize geography, revisit qualifications, and engage candidates and employees from outside the industry with unique expertise. A focus on transferable skills and abilities means that employees who excel in problem solving, adaptability, empathy, communication, and interpersonal effectiveness will succeed.
While internships and partnerships with educational institutions give the industry a built-in connection to the newest talent, companies may even reconsider degree requirements, and focus instead on relevant training and education. In addition, contract or temporary workers — as well as recent retirees, military veterans, or those seeking to reenter the workforce — may represent a valuable talent pool. Embrace arrangements with people who fit specific requirements in a nontraditional way.
Commit to employee development — Candidates and employees feeling unsettled by the rapidly changing industry landscape want to continue to grow, and seek opportunities to improve themselves personally and professionally. Provide sustained offerings, and genuinely encourage participation by carving out space and time devoted to learning.
Embrace a broad, out-of-the-box perspective on what "development" may include — such as upskilling, reskilling, and job rotations where people gain exposure to a variety of roles and areas. Offerings could include formal mentorship programs, where junior staffers define their career path and build genuine, meaningful relationships and support systems across the organization.
Offer agile benefits that reflect holistic wellness — Competitive compensation and traditional benefits are standard fare. Many employees view the broader benefits package as reflective of a company's values and priorities. Looking beyond physical health to true "wellness" means offering strong mental health, financial wellness, educational reimbursement, and caregiving benefits.
Embracing a more nimble approach and tailoring benefits to employee wants and needs demonstrates a commitment to your workforce. LIMRA and EY research predicts that nonmedical workplace benefits will grow 20 percent by 2026, due to increased employee demand and employer competition.4 A holistic rewards package can define the future of talent.
Financial services companies
that maintain a creative and genuine
approach in attracting and retaining
talent ... will be positioned for success.
Demonstrate flexibility — Flexibility defines the very nature of survival in pandemic living. Inextricably connected to this concept is autonomy, and an ever increasing desire to control one's environment. LinkedIn research predicts that, "flexibility will be employers' biggest asset in 2022."5 People have different professional and personal priorities than before. Most employees now want to choose where they work, and what hours they will work. Companies should demonstrate adaptability in terms of how the organization can better meet employee needs.

Recognize generational differences — Many workplaces have up to five diverse generations, each containing individuals with unique perspectives and experiences. Assessing the generational composition of the workforce, as well as the preferences and views of each group, allows companies to resonate.
It is also critical to understand what recruits and employees from a specific generation want from their employer and work life. Gen Z, for example, expects employers to prioritize diversity, equity, and inclusion,to have an ethical purpose and values, and to foster a supportive company culture. Engagement through a social media presence often succeeds with generational connection, as employees connect and share experiences with their work and the company.
Foster connection and culture in a hybrid world — Soft skills such as supportiveness, assertiveness, and relationship management are important for employees in less traditional roles.6 Remote hiring, onboarding, and connection requires technical sophistication; and, in order to translate company values and culture via virtual, companies should connect regularly with candidates and employees.
Organizations should emphasize mission and purpose, prioritize transparent communication, and avoid micromanaging to demonstrate trust. Leaders must not only cultivate new management skills for a hybrid environment, but also assume additional responsibility for engaging employees in all career and lifestyle stages.
Effective implementation of these imperatives will mean designing a talent strategy around those that resonate the most with a company's core abilities and values. Financial services companies that maintain a creative and genuine approach in attracting and retaining talent — looking to future capabilities rather than past experience, and committing to employees as whole people — will be positioned for success.
The Future of Talent
The consistent theme — encompassing attracting, developing, and retaining talent — is an understanding of employees' mindsets, worries, hopes, and fears in this new environment. The pandemic was a disruptive wake-up call for many employees who decided they want more from their work experience and life in general. Organizations cannot use the same pre-pandemic approaches to connect with their workforce. They must leave behind a one-size-fits-all mentality in exchange for leveraging technology and a variety of work models to facilitate relationship building, collaboration, and a connected culture.
While the approach to talent in 2022 is crucial, organizations should assume a long-range focus as well. Business leaders who equip their teams for the coming decade will recognize talent-specific issues as critical — and not just a near-term challenge. The HR function should partner with their C-suite counterparts to build future of work initiatives — and senior leadership should follow through and implement.
In the context of talent imperatives, future-first industry players are taking action in ways that reflect a meaningful mission, a positive experience, and ongoing improvement. Attracting the right talent requires a willingness to move forward into uncertainty with a spirit of collaboration and experimentation.
1. As cited in Why Everybody's Hiring but Nobody's Getting Hired, www.vox.com, September 2021.
2. Talent Acquisition and Hybrid RTO Schedules, LOMA, 2021.
3. Recent Turnover Experience, LOMA, 2021.
4. Harnessing Growth and Seizing Opportunity: The Future of Workforce Benefits, LIMRA and EY, 2021.
5. As cited in "LinkedIn Names Flexibility as Biggest Workplace Trend in 2022," Employee Benefit News, December 2021. www.benefitnews.com
6. According to research from FlexJobs and PAIRIN, as cited in "The Top 5 Soft Skills Employees Need to Be Successful in hybrid Workplaces," CNBC, 2021. www.CNBC.com