Author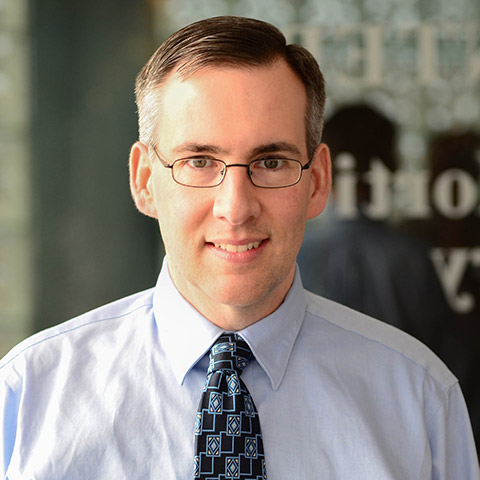 August 2022
Employee benefit brokers have served as a longstanding connection between carriers, employers, and employees. While their role is well established, it is also evolving rapidly to meet the growing needs of increasingly diverse and dispersed employer groups. Fueled by digital transformation, brokers are bringing a more strategic approach to their clients by helping them provide benefit packages that will attract and retain workers in an increasingly competitive labor market.
LIMRA and EY recently partnered on a joint research study to explore the current state and future outlook of the workforce benefits industry, including perspectives from brokers, employers, employees, and benefits technology providers. Drawing from 25 in-depth interviews of employee benefits professionals, this article focuses on the changing role of service delivery and technology in today's broker practice, as well as how brokers view carrier efforts in these areas.
Service delivery can be a critical differentiator for carriers. Brokers often observe that while products tend to be commoditized, the service experience (particularly around digital) varies considerably. Yet the breadth of service demands, by both brokers and their clients, continues to grow. Brokers look to carriers to provide high levels of service via methods that balance technology-enabled solutions with a personal touch. Subtleties in the ways that carriers deliver their products and services are emerging, with many of these differences stemming from how effectively they embrace and leverage technology. Carriers that can emerge from under the anvil of legacy systems will be well positioned for future success, as the majority of back-end systems (e.g., policy administration, billing, and claims) were developed years ago.
The growing pervasiveness of technology was a recurring theme in the broker interviews. Except for those focusing on very small employers, brokers sense a digital transformation that has an impact on virtually all aspects of their business. This includes a sharp increase in dependence on web-based platforms that support benefits enrollment and administration, leading to a growing number of third parties building and supporting these systems. Brokers directly point to the growing role (and increased prevalence) of connectivity and web-based capabilities in carrier relationships, and see this growing in importance over the next few years. Others envision their partners needing a longer timeframe (i.e., beyond five years) to implement meaningful change. Specific areas where improvements are needed include mobile app functionality, legacy systems, APIs, file feeds, client portals, billing process, and the time it takes for systems to reflect updated plan designs. Brokers also feel that carriers can better leverage technology to target underpenetrated segments, specifically smaller clients and the growing remote and nontraditional (e.g., gig and contract) workforce.
When speculating on specific ways for technology to enrich workforce benefits, the brokers sense opportunities on many fronts, leading to efficiencies and a more engaging experience for all parties in the value chain. They feel that employers will engage in more initial conversations with brokers regarding online enrollment and administration, as they look to offer the latest platforms to drive efficiency and better connect with employees. Easier implementation and more affordable platforms will lead to greater adoption of technology by small businesses. With access to more effective decision-support tools that generate customized recommendations, employees will gain a better understanding of their benefit options, which will, in turn, increase participation levels. Employees will also benefit from decentralized, on-demand repositories of benefit-related resources. A streamlined enrollment process will allow more employees to elect coverage with a few clicks.
Savvy benefit advisors recognize the potential for technology to improve efficiencies within their practice.
Brokers also realize the power of new technology to reset the current balance of power in the marketplace. For example, new entrants could position modern tools and systems to capture market share from established carriers that are constrained by outdated legacy systems. With new partnerships between carriers and platform providers developing, brokers expect new capabilities to emerge. And while a technology giant such as Google, Meta, or Amazon could always quickly gain market share through an acquisition, most brokers see this as unlikely, at least in the short term.
Several brokers sense opportunity stemming from the industry's rapid digitization. They are proactively embracing new technologies and enhancing their proficiency to better serve their clients. Understanding the nuances of various platforms and systems makes them a more valuable resource to employers, who are unfamiliar with prevailing differences. Savvy benefit advisors recognize the potential for technology to improve efficiencies within their practice. Digital solutions can lead to better prospecting, efficiency, and enhanced service delivery. As technology creates more efficiency, brokers can focus on value-added activities. These brokers recognize that future success relies on embracing an increasingly connected benefits ecosystem.