Author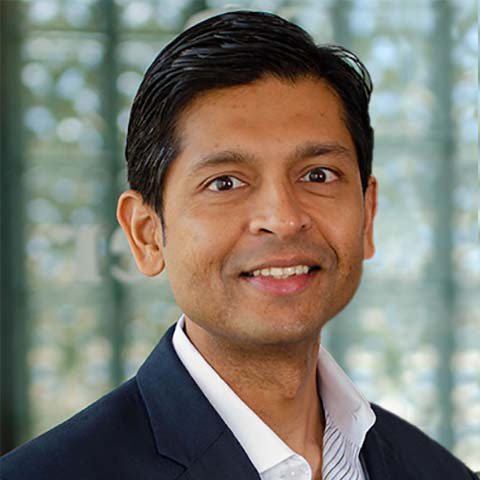 August 2022
The concept of digital transformation has been ubiquitous across our industry for the past decade. In March 2020, technology ranked number one on the minds of executives across the world, according to a survey by LIMRA and BCG. In that same month, the pandemic swept in, and — over the next two years of incalculable loss of life and financial challenges — proved the value and promise of life insurance as a critical tool in planning for a sound financial future for the millions of uninsured and underinsured Americans.
The pandemic served as a technological catalyst that disrupted the disruptions already underway, accelerating digital transformation across our industry. From driving utilization of existing tools and technologies, to incorporating digital signatures and video conferencing as a standard part of our insurance toolkits, the pandemic has revealed new opportunities. Navigating the next several years will require each of us — business and technology leaders — to think and act differently and to reset our own "digital transformation mindset." This mindset will evolve into the "Great Digital Reset." Think of the next several years as a blank digital canvas, free of existing paradigms, as we shepherd our firms through a new digital age.
As we develop our plans for 2023 and the years ahead, three concepts should remain at the forefront of our strategies:
1. Customer Experience (CX) and the Customer's Experience
While our industry has invested heavily in digital transformations, this digitization has happened in silos, typically based around the functions of insurance. For example, a firm might have modernized/digitized/transformed policy administration, but their claims or billing systems might still be laggards. This results in a disjointed customer experience. Carriers should digitize themselves across the insurance value chain, based on their customers' journeys.

We have appropriately placed emphasis on digital CX. However, we tend to think of an engaging website or mobile app. Digital CX needs to resonate across the entire insurance value chain — from ensuring that the call center reps are equipped with technology and decision-support systems, to providing customers with a personalized and engaging experience, to ensuring that agents and advisors have what they need to provide personalized CX. Digital CX does not start and stop with a website or mobile app.

Personalization is vital, especially when creating digital systems of engagement. We need to capitalize on our data assets to be able to deliver a personalized-to-the-person experience, and not personalize-to-a-persona. Data points about similar groups of individuals will yield solid personas, but personalization goes beyond that concept. Two individuals might have the same data attributes and have vastly different preferences.

Our industry — very quickly — needs a digital playbook for the next generation of customers. Gen Z — individuals between 10 and 20 years old today — will be 20 to 30 years old by 2030. This generation grew up with smartphones in hand. They will not tolerate a four- to six-week life policy issuance cycle, paramedical examination requirements, and life insurance contracts that are esoteric and require more mindshare than a few precious digital minutes.

All employees are (internal) customers, but not all customers are employees. Treating talent the way we would treat our customers is extremely important — especially in this talent environment, where skills such as data science and IT are difficult to find, attract, and retain. Remote work, hybrid, and virtual options create a wealth of opportunity for carriers to find employees, and where historically the instinctive approach may have been to find outsourced talent in India, you are just as able to bring talent in-house in Indiana.
2. Artificial Intelligence and Augmented Intelligence
While the industry is focused on all things artificial intelligence (AI), we should not underestimate the power of augmented intelligence via big data and the ability of analytics to help us make better decisions as organizations, and truly embody data-driven decision making. AI-at-scale will be a reality across industries in the next decade. Within our data-based industry, we still fundamentally lack access to clean, accurate, secure, reliable data — in a format that effectively helps scale our AI. The simple equation "Good AI + Bad Data = Terrible AI" always holds true. Business and technology leaders should ensure ongoing funding for their Data Management and Data Strategy and Governance programs. Given the lack of immediate payoff, our tendency is to underfund or defund these programs — but they are the bedrock of successful AI.
3. Legacy Systems and Technical Debt
Legacy systems are the albatross around our industry's neck, preventing us from capitalizing on strategic investments or tamping our technological ambitions. Firms continue to follow the "if it's not broken" mindset toward legacy systems. These are difficult to manage, monitor, govern, secure, control, and integrate. At the same time, not every system needs modernization. Carriers should make smart decisions on which systems they absolutely need to retire versus those that can be "grandfathered" while cohabiting with the new systems. Technology teams have to embody a "pay down the technical debt" paradigm to ensure that we reduce our technology burdens. In addition, technology leaders have to support these efforts.
The Great Digital Reset will require each of us to think and act differently. As industry leaders — regardless of job title or function — we have a unique responsibility to navigate our firms through this reset. For those who succeed, opportunities abound.