Author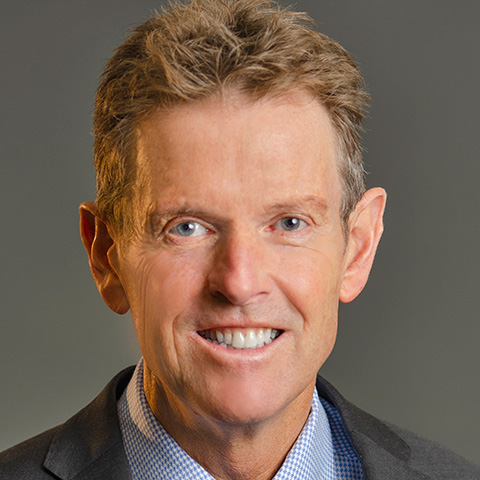 September 2022
The Japanese life insurance market has a history that spans 140 years, with the first company established in 1880. In the past, more than a dozen domestic life insurance companies operated in Japan, but it was not until the 1980s that two foreign life insurance companies entered the market.
In the 1980s, the conditions for entry into the Japanese market were strict: Only third-sector products were allowed, and sales were limited to life insurance through the independent financial advisor (IFA) channel. By 1996, some non-life insurance companies had established life insurance subsidiaries in the market, and life companies had established non-life subsidiaries.
While the Japanese Ministry of Finance — now the Financial Services Agency (FSA) — lifted the ban on foreign life insurers during the 1990s, the requirements made it generally impossible for most companies to enter the market. After Japan's economic bubble burst — from 1997 to 2000 — Japanese life insurers experienced debt due to real estate investments, losses due to low interest rates , bankruptcies of small and midsize insurance companies, and mergers and acquisitions by foreign life insurers. This resulted in major changes to the Japanese market.
Around 2000, the philosophy of selling insurance in Japan also began to change — from a product sold by agents to something chosen and purchased by consumers. Insurance companies now needed to develop products that were inexpensive and provided valuable coverage from the customer's perspective. For the first time, competition for product development emerged in the Japanese market.
Life Insurance Sales Channels
Since that beginning in 1880, Japanese life insurance companies traditionally sold through female sales associates, while non-life insurance companies sold through IFAs. Given the extensive loss of life during World War II, the government initiated a policy to protect the livelihood of war widows by encouraging them to find employment as life insurance salespeople — and they became known as "Saiho Ladies" or "life insurance saleswomen." To uphold this policy — and to prevent the entry of competitors — until 1996, life insurance sales were limited to that distribution channel. The government considered this necessary to their reconstruction efforts after World War II.
However, since 1996, foreign life insurers, subsidiaries of life and non-life insurers, and direct life insurers have created a variety of new sales channels. This resulted in the rise of the bancassurance and IFA channels. In addition, the deregulation of the one-agent-one-life-insurance-sale policy that existed before 1995 now allowed IFAs to handle multiple insurance company policies. The benefit to consumers is that larger insurance companies have since focused on developing insurance products based on consumer needs.
Growth Based on Consumer Need
It is not an exaggeration to say IFAs and direct channel sales have grown in response to consumer needs and behaviors. This is also true for traditional Japanese insurance companies. To enter the IFA channel — while retaining their life insurance captive agents — since 2010, companies have established life insurance subsidiaries to offer IFA or bank-only distribution. Because a life insurer cannot offer different products or products with different fee structures under antitrust law, these companies have evolved from push-sales to pull-sales to meet consumer demand.
In the modern age of Japanese life insurance, consumers can choose their own products and channels, as well as their distribution preference — from conventional captive agents to storefront IFAs, banks, securities companies, and direct insurance companies. Consumers are free to choose which life insurance policy suits their needs, as well as from whom they purchase.
Since 2000, the Japanese economy has experienced a period of stagnation sometimes called the "lost 20 years." Typically, in the absence of an increase in disposable income, there is no need to increase life insurance coverage. In addition, the life insurance market has diminished due to Japan's aging and shrinking population. However, it remains the world's third largest market, after the United States and China. Within this market, only 42 companies (28 groups, including subsidiaries) are engaged in the life insurance business. In 2020, the top five group companies accounted for 52 percent of market share, and the top 10 companies held 79 percent of the market share based on new business annualized premiums (Figure 1).
Figure 1 — Japanese Insurance Market Overview
Based on new business annualized premiums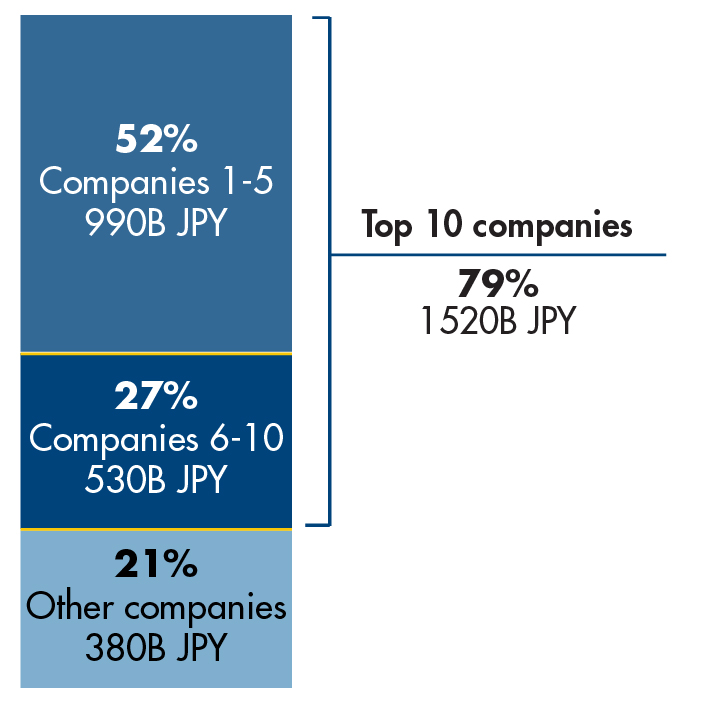 Source: BCG analysis of Statistics of Life Insurance Business in Japan, 2020.
Although the Japanese market remains an oligopoly, there are still opportunities for growth. In fact, competition over the next 10 years will increase more than in the past 140 years. Companies must focus on product innovation and channel strategies that include captive agents, IFAs, and bancassurance. One aspect of this will include resources spent on the education and training of insurance sales staff. In the future, the FSA will continue to encourage companies to improve the quality of insurance distribution. LIMRA and LOMA — as leaders in industry education — look forward to working with these distribution channels to make significant contributions to the future of the Japanese life insurance market.