Author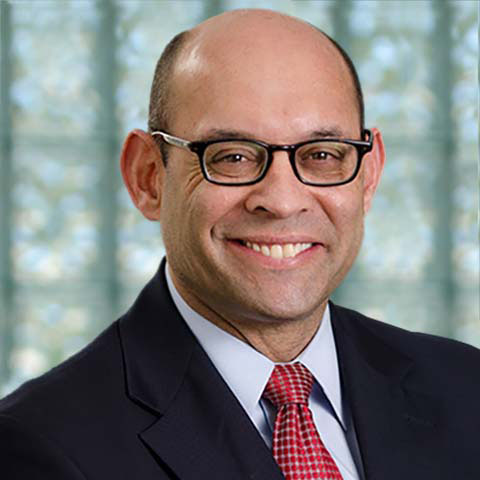 May 2023
At LIMRA, our commitment to and expertise in research and data collection run deep. We have been reporting life insurance sales numbers for over 100 years. Today, we conduct more than 70 benchmark studies across our life insurance, annuity and workplace benefits verticals. This work is highly valuable to our members and helps guide their strategic decisions, while framing a more holistic understanding of the industry landscape. I am especially proud of our research team's progress in the evolution of our LifeCompass and AnnuityCompass programs. At a high level, LifeCompass and AnnuityCompass enable our members to deliver and receive data more efficiently, while allowing a much more interactive and streamlined experience with this information.
The advances made in LifeCompass and AnnuityCompass are part of our evolution to continue to serve as the "scorecard for the industry" in ways that are more valuable to members.
To continue receiving valuable benchmarking data, all companies participating in LIMRA's quarterly life insurance and annuity surveys are asked to transition to the Compass platforms by 2024.
We have 60 percent of the life data, and 40 percent of the annuity data transitioned, and much of the remaining data is in development. We'll continue to reach out to companies to ensure that they get early access to the new capabilities.
We've received positive feedback from companies that have completed the transition work. For example, one member received a request from senior management for information that previously would have taken the entire weekend to gather. Instead, using the new dashboards, they completed the request in 15 minutes. That's progress!
In another instance, a member told us about using the data to convince their field staff to sell a certain product in their territory. Field representatives were convinced the product would not appeal to their customers. However, the data showed that similar products are already selling in that area, along with the demographics of the customers purchasing those products.
Other use cases involve members using the platforms to identify gaps in field coverage. In one instance, the organization used LifeCompass industry sales as an overlay with where their sales talent was located. They were able to see where gaps existed in field coverage, providing concrete evidence for the need to hire more staff and assign a new regional head.
We are hearing many similar success stories that point to both the practical benefits and strategic value of LifeCompass and AnnuityCompass.
I encourage your company to begin the onboarding process as soon as possible. Through scheduled touchpoint meetings, you will maintain momentum and get quick answers to any questions. To learn more and begin your transition process, please visit www.limra.com/LifeCompass or www.limra.com/AnnuityCompass.
It's clearly more important than ever to leverage the power of big data. Working together, we will ensure you are fully equipped to navigate the future with confidence.