Author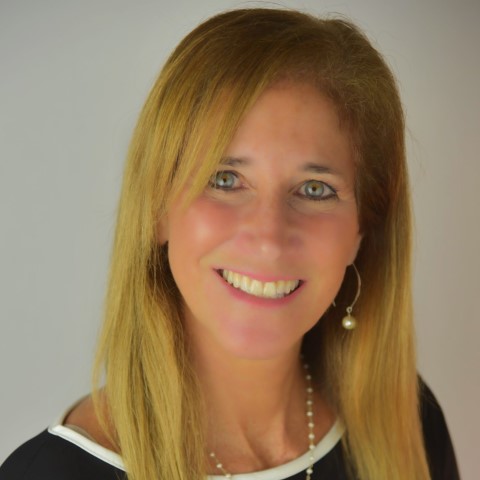 March 2023
For the average consumer, today's economy of inflation, rising interest rates, a volatile stock market, and an uncertain job market translates to higher borrowing costs, lower retirement savings, and potential job loss. The fact that 64 percent of Americans live paycheck to paycheck further exacerbates the situation. In this environment, it's understandable that people worry about their personal finances.
This is true especially for younger generations. According to LIMRA's Financial Wellness Index report, one quarter of Gen Z and 17 percent of Millennials face overwhelming financial stress. The fact that 58 percent of Millennials don't have an advisor, and 30 percent of those are looking for an advisor, equates to a massive opportunity for the financial services industry. Reaching out to these generations with financial education and advice will be key for success.
Beyond worrying about their own financial wellbeing, a recent Pew research study found that most American parents—about 90%— want financial independence for their children (out of a long list of desirable things). In the past few years, the economy has changed in profound ways, and they want their kids to learn to take care of themselves financially and survive through troubled times. Unfortunately, most adults (especially Millennials) do not know how to teach financial literacy skills, and most do not practice those skills themselves.
The insurance industry has always helped people protect families to ensure a secure future. Now, more than ever, people need that support to reach beyond life insurance to include ongoing education and holistic financial planning. Connecting with consumers to increase financial wellness becomes even more essential.
LIMRA has previously examined financial decision-making among couples to help advisors and companies target their messaging. One thing is clear: ALL adults (men, women, parents, grandparent, wealthy, or middle-class) care about raising the children in their family to have skills to be smart on money matters.
Engaging Individuals and Communities
What does this mean for companies looking to connect with potential consumers and current clients?
It's a given that the culture of a company – from home office initiatives to individual advisors – needs to resonate with the purpose of helping consumers to achieve financial wellness for themselves and for their young family members.
Companies can support agents and advisors by giving them resources to share directly with their clients. Beyond that, engagement approaches should focus on connections and communication that not only reach consumers where they are, but also strengthen your brand.
Ongoing and authentic communication: Advisors should connect with their current clients often, and face to face (even if that's via Zoom). Offering resources that educate and inform—without a focus on sales—will strengthen consumer loyalty and increase the likelihood of referrals.
Studies have shown that your message will resonate best if it is understandable, memorable, positive, and relevant. Further, giving clients resources for their children will show authenticity and care for the financial well-being of the entire family.
Find relevant touch points: Companies and advisors can take advantage of dates on the calendar to connect with prospects and clients and stay 'on brand.' Consider sending articles, gift books, or other resources in April for Financial Literacy Awareness Month, September during back-to-school season, tax season, client birthdays, the holiday 'season of giving', or other natural touch points.
Giving back: Sponsor and host events at local schools, scout organizations, libraries, or nonprofits that promote financial literacy. The groups you partner with can benefit from shared resources, and this outreach will bring financial literacy lessons to a wider audience. Outreach events will establish your firm as expert thought leaders with a reputation for caring about the community, while also helping you to target desired markets (educators, nonprofit executives, families in a certain geographic area, etc.)
A Case Study
I recently witnessed one approach that not only promoted financial literacy within a community, but also allowed for targeted growth on both the advisor and company level.
An Equitable advisor who specializes in the 403(b) market was looking to build business and deepen relationships with her target market of educators. She ran a financial literacy program in a local middle school that included hosting an assembly reading event using The Nickels, Dimes, and Dollars Book. She donated copies of the book for each child to take home. The educators were provided a link to download a free teacher's guide from the publisher's website with lesson plans aligning the book to National and State Content Standards so they could then use the book throughout the semester.
This was a win/win program for the advisor and the teachers. The advisor gained new contacts, deepened existing relationships, and garnered local recognition. The educators found value in the supportive resources.
Company management saw an opportunity to build on the success of the initiative and create a larger campaign to showcase Equitable's brand leadership, support advisors in connecting with clients, and promote financial literacy for families. They had a supply of books custom branded to use as an incentive gift at conferences and events to reach target markets and plan to give copies to advisors to use in local outreach programs to spread financial literacy and build their personal brands.
Giving people peace of mind is what the financial services industry has always striven toward. In today's economic climate that goal has never been more important. Focusing on individual needs, reaching families to provide younger generations with financial literacy tools, and offering ongoing and authentic financial wellness outreach will build relationships with clients that can last for generations.
Ellen Sabin is the founder of Watering Can Press (www.wateringcanpress.com), a former LIMRA Strategic Partner.