Author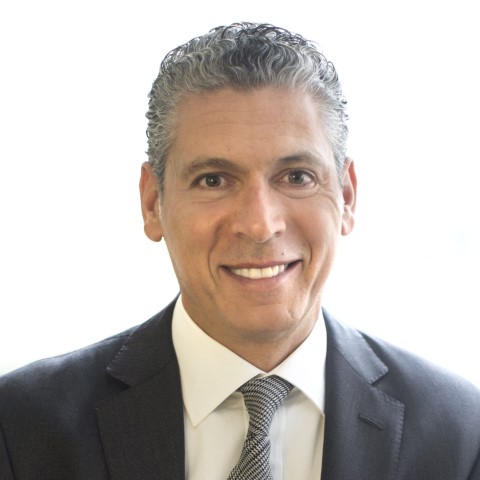 March 2023
Learning and development strategies had to adapt rapidly during the pandemic lockdowns. For most insurance and financial services firms, the shift to virtual learning had ripple effects on onboarding, sales production, and organizational culture. Now, as firms look to the future, they are reimagining learning and development to effectively leverage the best practices from virtual and in-person learning.
This in-depth look at how learning and development strategies are evolving is the second in a series of articles based on a recent study from LIMRA's Research Agencies Group (RAG). RAG, which is made up of agency leaders from top insurance companies and thought leaders from across the industry, examined what insurance and financial services firms need to do to survive and thrive. For learning and development, it begins with understanding the implications of the significant shift to remote learning that firms undertook during the early stages of the pandemic.
The swift change to remote learning
The pandemic accelerated virtual communications. User comfort levels with video calls and online meetings increased seemingly overnight. Before the pandemic, RAG's Firm of the Future survey showed that 98 percent of firms described their training approach as primarily in-person. In today's environment, most firms are relying primarily on virtual training.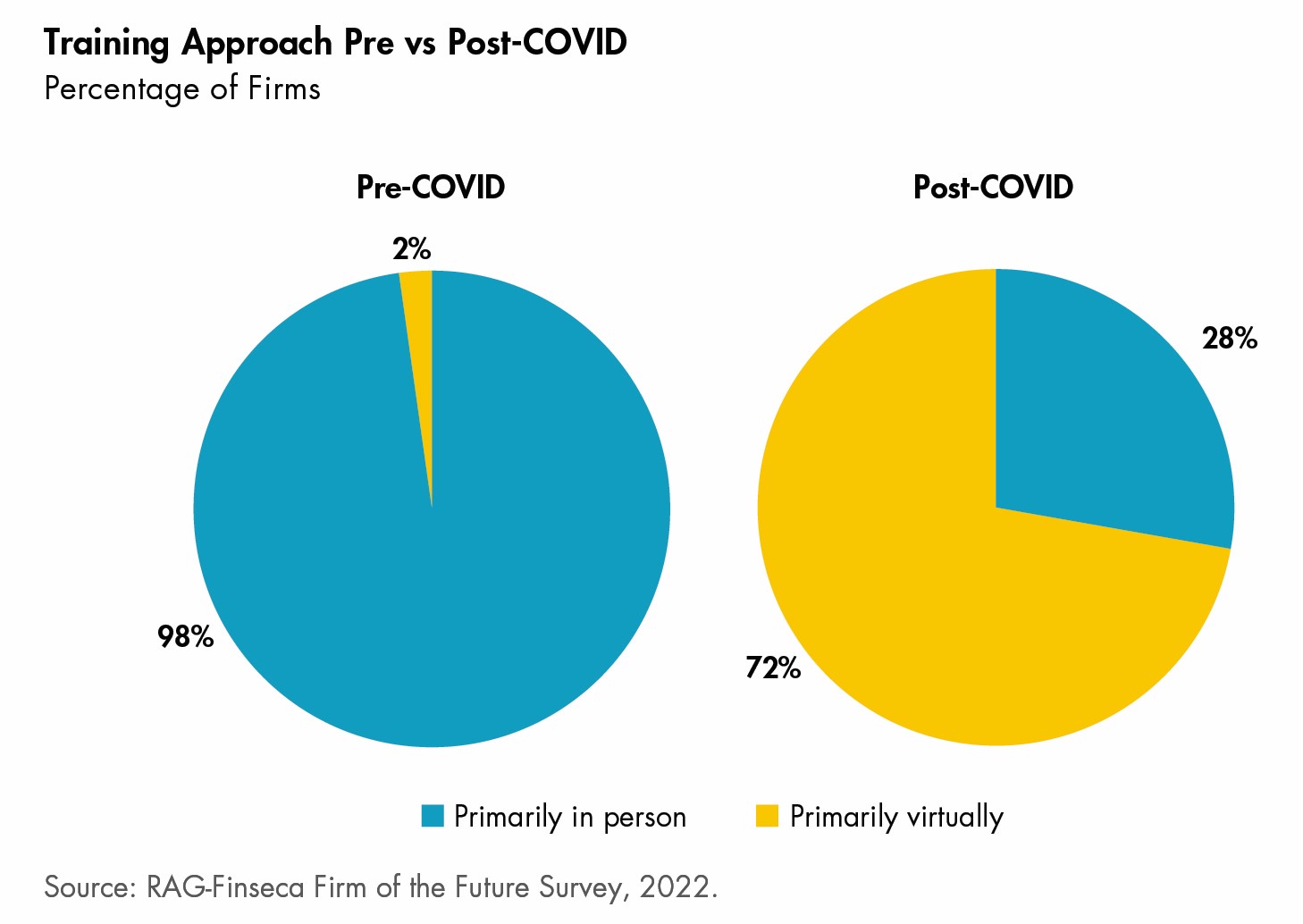 During this dramatic shift, firms navigated the learning curve that came with the adoption of new technology, including changes to training materials, formats, and timeframes. Along the way, it became clear that remote learning and development experiences weren't the same for all associates.
Experienced advisors adapted to virtual meetings quickly, and many thrived. Virtual options were convenient, eliminating travel time to and from meetings and opening up blocks of time on the advisor's schedule. More broadly, working from home gave these advisors additional time for family, friends, and hobbies, resulting in an overall increase in quality of life.
At the other end of the spectrum, the new advisors experienced challenges in the virtual environment. Learning and retention of common industry basics were more difficult, especially when combined with the lack of joint fieldwork and mentoring due to limited in-person interactions.
While technology facilitates remote learning, it's not ideal for all situations. Many firm leaders express concern that inexperienced advisors lost the opportunity to gain valuable insights from more experienced advisors during the pandemic, especially those related to sales skills. "Car conversations" that would occur when traveling to client meetings were difficult to replicate when the meetings happened remotely.
Thus, most firms are taking a hybrid approach to learning models going forward. Firm leaders report higher attendance when training sessions are available virtually, but still see value in in-person connections to help newer advisors get up to speed.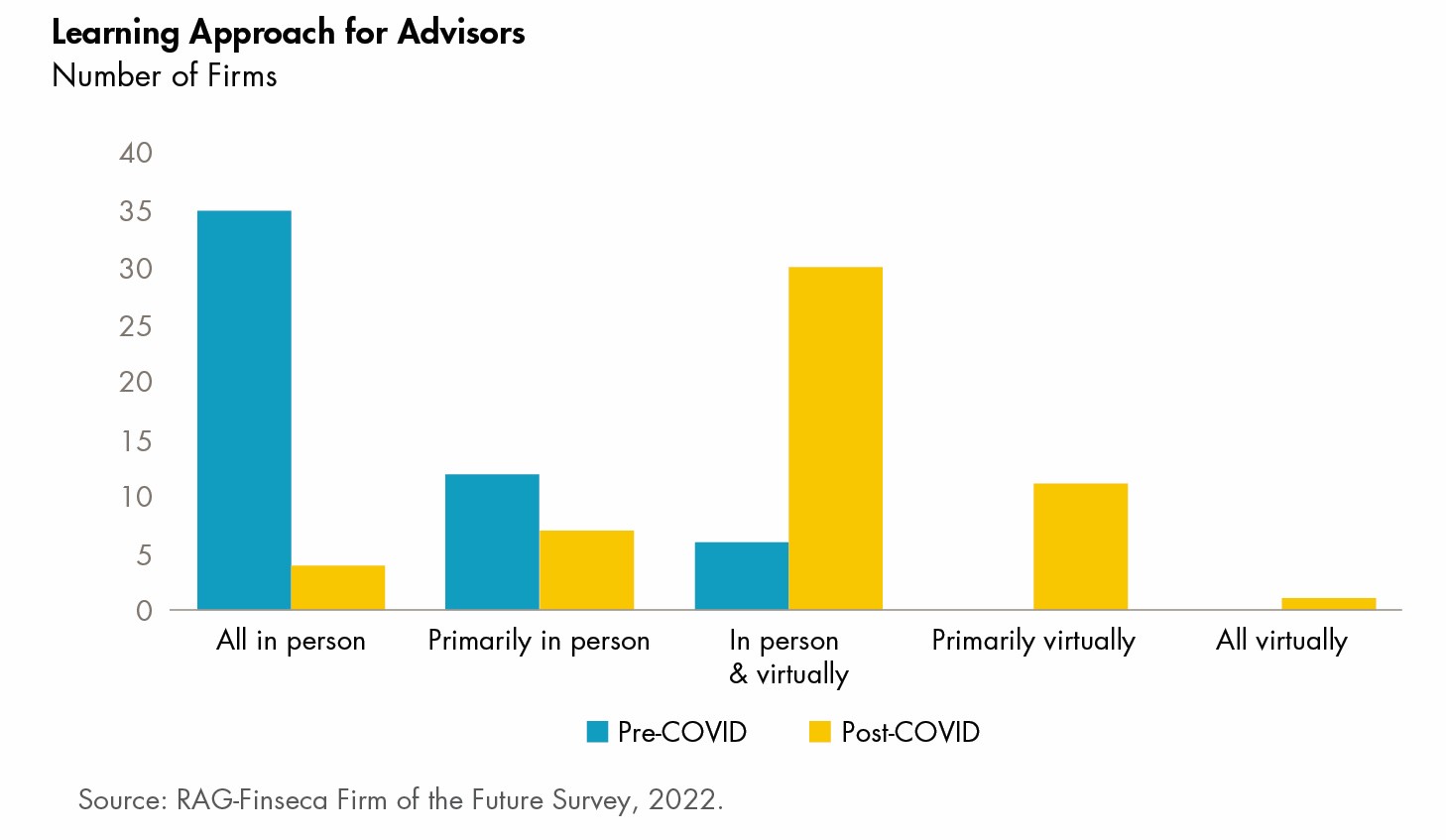 "The virtual training program for us was effective," explains Michael Scovel, managing partner at New York Life. "We had skilled people that shifted to being able to deliver a message via Zoom vs. in person. We embraced it, we loved it, we still love it. The pitfall we've found is the lack of cohesion or connectedness. With efficiencies, you often get a lack of connection. Because of this, we are utilizing a hybrid model."
Post-pandemic culture building
Financial services remains a relationship-focused industry. Advisors need to learn how to connect with prospects and clients. Similarly, the inner workings of a firm rely on connection and relationships. These peer-to-peer and mentor relationships are the foundation of a firm's culture. The shift to more remote work has created challenges in how relationships are built and nurtured.
In-person interactions are especially important for newer advisors as they develop the skills they need to succeed in the industry. Firm culture and bonds with experienced advisors are also critical for long-term advisor retention. The firm of the future must figure out how to facilitate relationships – and the skillset for building them – in both virtual and face-to-face environments.
"During the height of the pandemic, our firm experienced culture erosion," says Peter Striano, managing partner at Northwestern Mutual. "When you don't have advisors walking down the hallways, interacting with each other, it impacts the culture. As people began coming back into the office, the energy came back."
Firms are tackling the culture challenge by asking newer advisors to work from the office a few days per week. This type of hybrid work model offers the benefits of remote work, but also optimizes the interactions and knowledge transfer that occur when people are together in a work setting.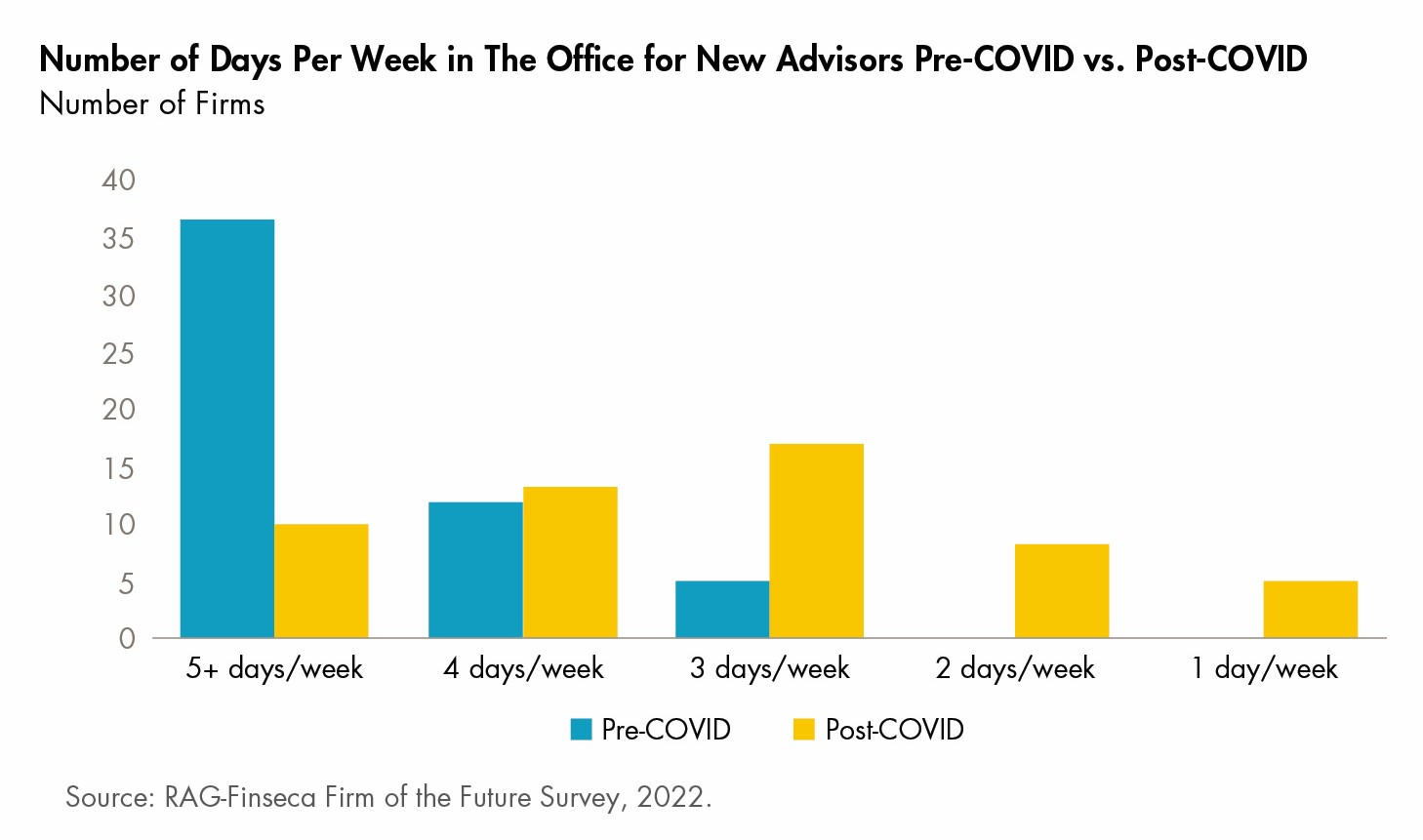 "COVID showed us how strong our culture was," says Ed Deutschlander, CEO of North Star Resource Group. "Almost all of our people wanted to get back to our offices and get to work."
Added focus on practice management & teaming
The pandemic also heightened the strategic focus on practice management and teaming as essential learning and development tools. With the accelerated adoption of technology, firms saw increased interest among advisors in new sales and practice management strategies.
Along with resources available through company affiliation, firms tapped into turnkey learning programs, such as those provided through the Hoopis Performance Network, the Financial Services Education Network, and LIMRA, to assist advisors seeking to sharpen their skills and the performance of their practices. Firms and advisors continue to leverage these resources in a post-pandemic environment.
Teaming, which ranges from formal business and compensation structures to less formal mentorship arrangements, offers support and development opportunities for new advisors. The approach also enhances the practices of experienced advisors and assists with succession planning. With the disruption in joint fieldwork and mentoring programs, teaming strategies have become even more important as firms look to the future.
Today, nine in 10 firms report using team-based programs as part of their advisor development, as well as for recruiting and retention. Team sizes and approaches vary from firm to firm. Some firms add an advisor to a team upon contracting, while others wait until the advisors begin to have some success. In addition, some teams target specific prospecting opportunities, and others work from a segmented business base.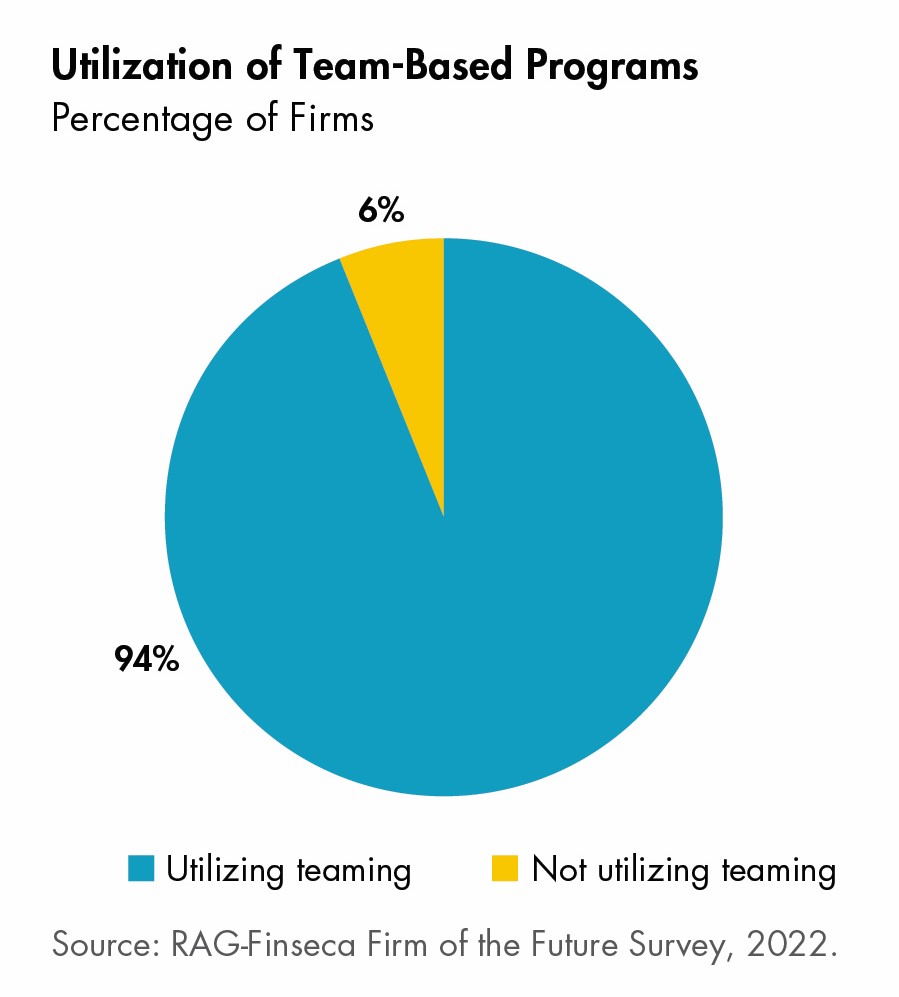 Across the different teaming models, firms report positive impacts to a new advisor's productivity. According to the RAG survey, 74% say that when a new advisor is added to a team, they are more productive.
"All advisors are either being recruited to existing teams, or we are in the process of building a team around them," shares Susan Cooper, managing director at Prudential. "The solo practice is no longer viable long-term in our new world."
The third article in our "Firm of the Future" series explores how firm operations and finance strategies are evolving. To request the complete Firm of the Future report based on LIMRA's Research Agency Group (RAG) research, click here.