Author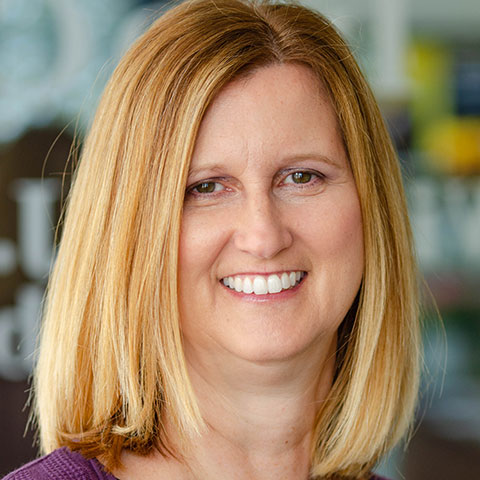 March 2023
Springtime elicits thoughts and images of growth. The earth waking as flower buds break through the softening hard-winter ground, the arrival of new baby animals, and plans for thriving, fruitful gardens. Still, the concept of growth is front of mind for many, regardless of what time of year it is. For many brokerage general agencies (BGAs) and independent marketing organizations (IMOs), growth is foremost – it's a business priority, their most recent experience and future expectation.
Growing Producer Network
The number one business priority for intermediaries (BGAs and IMOs) continues to be growing their network of producers. Based on a recent LIMRA and NAILBA study, conducted for the second consecutive year, almost 70 percent of intermediaries expect their product network to grow in the next three years, up from 60 percent in 2021. Intermediaries are also aware that their associated producers are getting older as half are age 55 and older. To attract younger producers, it is important to know their priorities when choosing an intermediary.
Based on the research, producers are contracted with three intermediaries and place about two-thirds of their business with their top intermediary. When deciding who will be the top intermediary, producers cite strong customer service/client experience, which is also the primary reason intermediaries think producers work with them.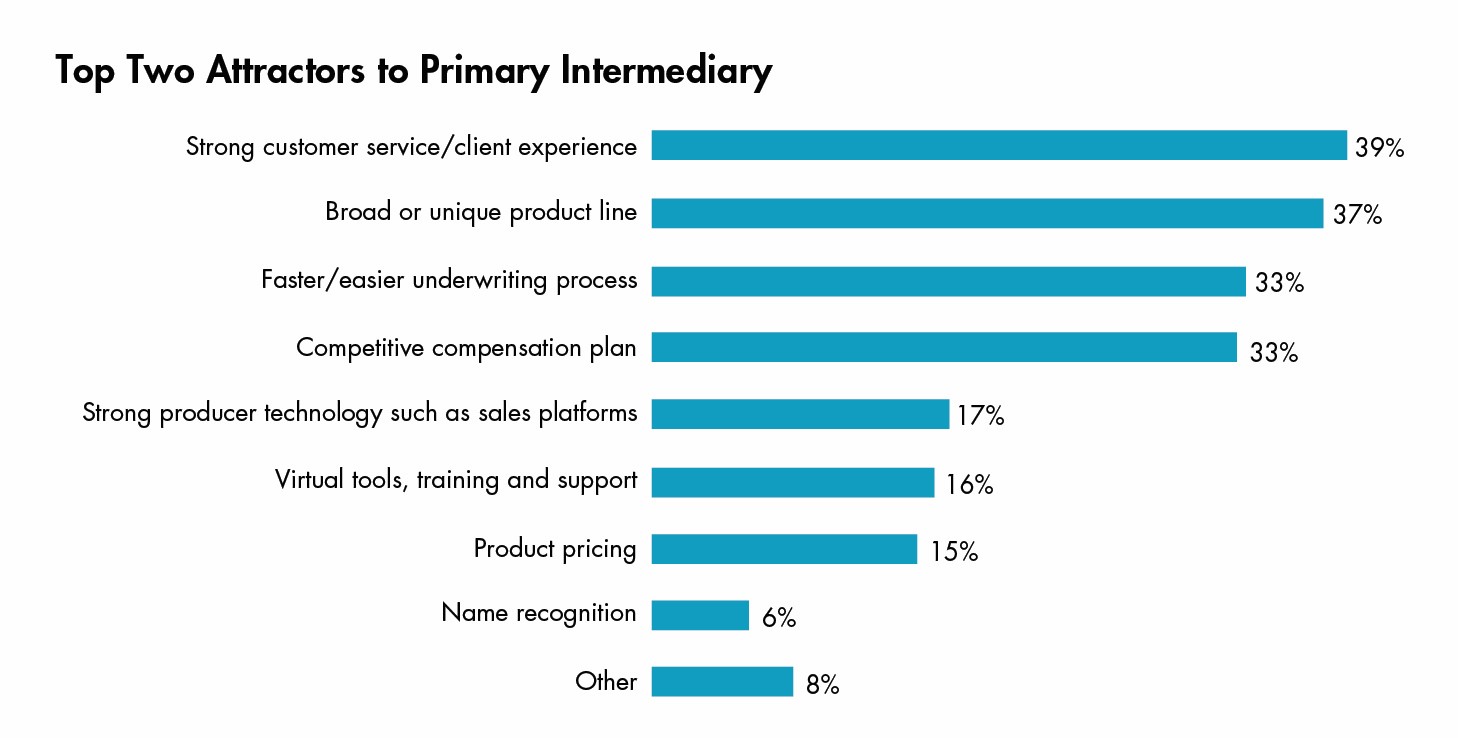 Increasing Sales
Related to our growth theme is the intermediaries' second most popular business priority - to increase sales of current product offerings. Our study shows that intermediaries experienced growth in 2022 and that more intermediaries reported larger revenues in 2022 compared to 2021. On average, intermediaries are contracted with 29 life insurance carriers and the average percent of life insurance business placed with the top carrier is 30 percent. Product pricing remains key in why intermediaries place business with a carrier, but product line has become significantly more important in 2022 compared to 2021.
Partnering with other types of distribution partners in addition to contracted producers is another opportunity for intermediaries to grow. Nine in 10 intermediaries have additional distribution partners such as property and casualty agencies, registered investment advisors (RIAs), and/or IMOs or larger BGAs.
Future Expectations
In regards to expectations, year-over-year sales growth expectations remain strong, with 68 percent of intermediaries expecting an average of 16 percent growth in 2022 over 2021. One way some intermediaries are looking to grow is by offering financial planning and wealth management products and services. Six in 10 intermediaries do not currently offer these specific types of products and services but 7 in 10 expect they will in the next three years. In addition, to help grow their businesses, almost all intermediaries are investing in technology -- specifically, back office processing and marketing technology.
When asked about the three-year sales outlook of specific life insurance products, intermediaries are most bullish on indexed universal life products and most bearish on fixed universal life. And in regards to annuities, intermediaries remain bullish on annuity sales over the next three years.
Another potential opportunity for growth is mergers and acquisitions. Over half (56 percent) of intermediaries say mergers and acquisitions of BGAs and IMOs will increase over the next three years, driven by private equity money and succession planning. What do producers think about mergers and acquisitions? Four in 10 producers say merger and acquisition activity among intermediaries will affect with whom they choose to place business and make it more complex.
As intermediaries look to grow their networks of producers, they are also investing in technology. This research shows nearly all (96 percent) of intermediaries are making technology advances, which include investments in back office and marketing.
BGAs and IMOs will continue to be the engine that drives independent distribution growth. Understanding their challenges and priorities will help the carriers and producers with whom they do business and ultimately, all will be successful and grow.
To read the full report by LIMRA and NAILBA, please visit Inside the Intermediary 2.0 - BGA and IMO Survey Results