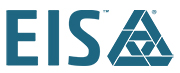 EIS is an insurance software company that enables leading insurers to innovate and operate like a tech company: fast, simple, agile. Founded in 2008, EIS provides a platform for high-velocity insurance. This open, flexible platform of core systems and digital solutions liberates insurers to accelerate and scale innovation, launch products faster, deliver new revenue channels, and create insurance experiences the world will love. And with thousands of open APIs, the platform gives insurers the freedom to connect to a vast ecosystem of insurtech and emerging technologies. Headquartered in San Francisco, EIS powers premium growth for insurers in all lines of business worldwide. For more information on how EIS helps insurers become unbeatably fast at everything they do, visit www.eisgroup.com.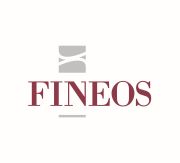 FINEOS Corporation Limited (ASX: FCL) is a market leader in core systems for life, accident and health insurance carriers globally with 7 of the 10 ten group life and health carriers in the US as well as 6 of the top 10 life and health carriers in Australia. With employees and offices throughout the world, FINEOS continues to scale rapidly, working with innovative progressive carriers in North America, Europe, and Asia Pacific. 
The FINEOS Platform provides full end-to-end core claims, absence, billing, policy administration, and Integrated Disability and Absence Management (IDAM) for group, voluntary and individual business across life, accident and health. The FINEOS Platform includes the FINEOS AdminSuite core product suite as well as add-on products, FINEOS Engage to support digital engagement and FINEOS Insight for analytics and reporting. https://www.fineos.com/ www.FINEOS.com.