Who Attends
This meeting is designed for home/head office executives responsible for increasing the size or effectiveness of their salesforce in the insurance, investment, and retirement channels. Attendees are typically individuals at the director level and above who lead productivity and retention-driven initiatives and programs that involve recruiting, selection, on-boarding, learning and development, compensation, and sales leadership.
Highlights
The Recruiting & Retention Summit is a highly interactive meeting limited to approximately 50 practitioners. It balances formal presentations with informal discussions, and provides ample opportunities to network and exchange ideas with industry leaders in an atmosphere of learning. Participants are encouraged to ask questions, share experiences, and participate in group discussions about today's key issues and challenges.
This year's meeting will focus on:
The advisor of the future
Process improvement and quality control
Recruiting through social media
Delivering on the candidate experience
Recruiting high-producing women
Don't miss this unique opportunity to learn new ways to approach your recruiting, selection, and development efforts!
What's old is new in networking! Join us for a lively night on the town on Tuesday, April 28th. We will kick it off by hosting dinner at an awesome restaurant: Boudro's Texas Bistro on the Riverwalk. Conversations started during the day's sessions can continue over dinner and beyond — if you choose to stay out and enjoy the excitement of San Antonio's favorite attraction, the Riverwalk!

We encourage you to join our Recruiting & Retention Summit LinkedIn group to stay connected and network with your peers!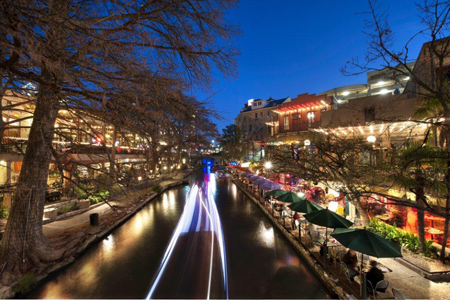 Early Bird Rates (by April 6, 2015):
LIMRA Member: -$1,075
LOMA (but not LIMRA) member - $1,590
Nonmember - $2,100
Standard Rates (after April 6, 2015):
LIMRA member - $1,225
LOMA (but not LIMRA) member - $1,840
Nonmember - $2,400
Spouses/Guests: Attendees registered as spouses/guests are entitled to participate in the event's food and social functions, but may not attend sessions. LIMRA provides a special badge for these attendees. The spouse/guest registration fee is $100.

Multiple-Attendee Discount
Bring your whole team! Register at least two people from your company for this conference at the full registration fee, and the third registration received by April 6, 2015 will be discounted 50%. Please contact Events Registration at 800-235-4672 for more information.
Cancellation Policy
All cancellations must be received in writing. Cancellations received before April 6, 2015, will be refunded, less a $75 processing fee. Cancellations received from April 6, 2015, to April 20, 2015, will be refunded, less a $275 processing and administrative fee. No refunds will be issued after April 20, 2015.
In the event that a scheduled meeting or event is cancelled by LIMRA for any reason, LIMRA shall refund any conference registration fees that have been paid by the registrant. Under no circumstances, however, shall LIMRA be liable to the registrant for any other expenses including, but not limited to, airfare and hotel expenses incurred by the registrant.