CANNEX supports the exchange of pricing information for annuity and bank products across North America. We provide financial institutions with the ability to evaluate and compare various guarantees associated with retirement savings and retirement income products. Services in the U.S. include:
Evaluation and comparison of annuity guarantees and performance (Income Annuities, Variable Annuities, Indexed Annuities, and Fixed Rate Annuities)
Consulting services supporting optimization and allocation of retirement income portfolios
Visit us at www.cannex.com

Hannover Life Reassurance Company of America (Hannover Re US) is the North American subsidiary of the Hannover Re Group, one of the largest reinsurance groups in the world. The New York office offers a diverse portfolio of health, life, and special risk products including: Medical Specific & Aggregate, Medical Excess, Managed Care, Gap/Limited Medical, Specialty Carve-outs, Accident Medical, Student A&H, Critical Illness, Disability, Dental, Group Life and Accident. Visit us at www.hlramerica.com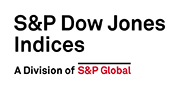 S&P Dow Jones Indices provides iconic and innovative index solutions backed by unparalleled expertise across the asset-class spectrum. We're the largest global resource for index-based concepts, data and research, and home to iconic financial market indicators, such as the S&P 500® and the Dow Jones Industrial Average®. More assets are invested in products based upon our indices than any other index provider in the world. With over USD 7.4 trillion in passively managed assets linked to our indices and over USD 11.3 trillion benchmarked to our indices, our solutions are widely considered essential in tracking market performance, evaluating portfolios and developing investment strategies.
S&P Dow Jones Indices is a division of S&P Global (NYSE: SPGI). S&P Global is the world's foremost provider of credit ratings, benchmarks, analytics and workflow solutions in the global capital, commodity and automotive markets. With every one of our offerings, we help many of the world's leading organizations navigate the economic landscape so they can plan for tomorrow, today. For more information, visit www.spglobal.com/spdji.