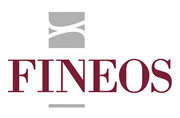 FINEOS is a leading provider of core systems for life, accident and health insurers globally working with innovative progressive insurers in North America, Europe, and Asia Pacific. The FINEOS Platform provides clients the only complete end-to-end SaaS core product suite. For more information, visit www.FINEOS.com.

About Mphasis Wyde
Mphasis Wyde is a global end to end Insurance Policy Administration Solution provider using Wynsure, a multi-language, multi-currency platform solution that can be deployed 'on premise' or 'on cloud'. Mphasis Wyde is headquartered in Bloomington, Minnesota, with offices in Canada, an R&D center in Paris, and a Centre of Excellence in India. Wyde was acquired in 2011 by Mphasis, a billion dollar publicly traded Information Technology services provider. Mphasis enables customers to reimagine their digital future by applying a unique formula of integrated cloud and cognitive technology. Mphasis X2C2™ formula for success (shift anything to cloud and power everything with cognitive), drives five dimensions of business value with an integrated consumer-centric Front2Back™ Digital Transformation. Our integrated Wyde plus Mphasis solutions offering is aimed at creating value for our customers, helping them improve their business with minimum hassles and capital outlays. A perfect blend of domain expertise, technical excellence, business intelligence and customer experience management is what makes us endearing to our clients. To learn more visit www.wyde.com or www.mphasis.com.

Vitech is a global provider of cloudnative administration software. We help our clients expand their offerings and capabilities, streamline their operations and transform their engagement models for an effortless customer experience. Our cloud-native administration, engagement and analytics platform, V3locity, is a transformative suite of complementary applications that offers full lifecycle business functionality and robust enterprise capabilities. It marries core administration with a revolutionary digital experience, and its modular design enables flexible Agile deployment strategies. V3locity employs an advanced cloud-native architecture that leverages the unique capabilities of AWS to deliver a solution with unparalleled security, scalability and resiliency. For more information, please visit www.vitechinc.com.