Breathe Life is redefining the life insurance industry. Whether driven by Advisors, Consumers, or a Hybrid of both, our distribution platform provides life insurers with best-of-breed tools to increase the speed of policy delivery while reducing operational costs. Visit us at: https://www.breathelife.com/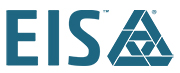 EIS is an insurance software company that enables leading insurers to innovate and operate like a tech company: fast, simple, agile. Founded in 2008, EIS provides a platform for high-velocity insurance. This open, flexible platform of core systems and digital solutions liberates insurers to accelerate and scale innovation, launch products faster, deliver new revenue channels and create insurance experiences the world will love. And with thousands of open APIs, the platform gives insurers the freedom to connect to a vast ecosystem of insurtech and emerging technologies. Headquartered in San Francisco, EIS powers premium growth for insurers in all lines of business worldwide. For more information on how EIS helps insurers become unbeatably fast at everything they do, visit EISGroup.com.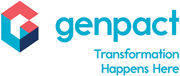 Genpact (NYSE: G) is a global professional services firm that makes business transformation real. Led by our purpose — the relentless pursuit of a world that works better for people — we drive digital-led innovation and digitally enabled intelligent operations for our clients, guided by our experience reinventing and running thousands of processes for hundreds of clients, many of them Global Fortune 500 companies. From New York to New Delhi, and more than 30 countries in between, we connect every dot, reimagine every process, and reinvent the ways companies work — because transformation happens here.