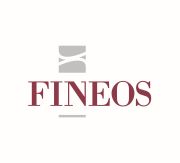 FINEOS Corporation Limited (ASX: FCL) is a market leader in core systems for life, accident and health insurance carriers globally with 7 of the 10 ten group life and health carriers in the US as well as 6 of the top 10 life and health carriers in Australia. With employees and offices throughout the world, FINEOS continues to scale rapidly, working with innovative progressive carriers in North America, Europe, and Asia Pacific. 
The FINEOS Platform provides full end-to-end core claims, absence, billing, policy administration, and Integrated Disability and Absence Management (IDAM) for group, voluntary and individual business across life, accident and health. The FINEOS Platform includes the FINEOS AdminSuite core product suite as well as add-on products, FINEOS Engage to support digital engagement and FINEOS Insight for analytics and reporting. https://www.fineos.com/ www.FINEOS.com.
Vitech is a leading provider of insurance administration software. Our V3 software helps organizations improve operations, expand service offerings, and better respond to changing market demands. V3 offers quote through claims functionality in a single solution, and can be deployed as a complete suite of functionality, as individual modules, or as any combination of modules. Vitech's V3locity™ Service is a revolutionary V3 offering that pairs the power of the award-winning V3 software with the scalability, security, agility and reliability of the public cloud. For more information, please visit www.vitechinc.com.