2023 Supplemental Health, DI & LTC Conference
2023 Supplemental Health, DI & LTC Conference - Digital Online Agenda
Engage, Evolve, and Elevate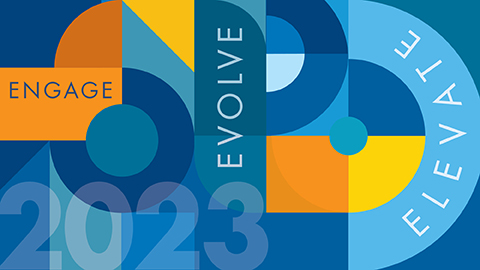 General Session 1
Taking Diversity, Equity, and Inclusion to the Next Level
As the population becomes more diverse, carriers must understand the unique needs of various customer segments, provide products and services to meet those needs, reduce the potential for bias in actuarial data models,
and communicate in a culturally competent way. In this panel discussion, industry experts will explore the impact of
DEI on our industry from multiple perspectives.
Lacrecia Cade, President & CEO, What-If Collective Company;
Pat Cieslak, Head of DI/LTC Claims, MassMutual;
Neil Raden, Founder/Managing Partner, Hired Brains Research;
Ed Carter, Moderator, Product Director, Individual Disability, Principal Financial


Breakout Sessions
1.3 Evolve With Epigenetics in DI, LTC, & CI Risk Assessment
Elevate your risk assessment knowledge by attending this revolutionary session on epigenetics. Together, we'll discuss the predictive value of epigenetic science in clinical and insurance medicine. You'll leave with an understanding of how epigenetics captures the heart of the risk for disability insurance, LTC, and CI.
Robert Philibert, M.D., Ph.D., Chief Medical Officer, Founder and CEO, Behavioral Diagnostics;
Michelle Privett, Assistant Vice President, Underwriting Risk Management, Munich Re Life US;
Lynda Turgeon, Moderator, Senior Market Research Analyst, Munich Re Life US


2.3 Leveraging Digital Transformation to Drive LTC Sales and Marketing
Sales and marketing continue to rapidly transform as the industry becomes increasingly digital. In this session, we will explore how carriers can increase sales, attract more sellers, and use digital marketing to target buyers. Agents will share success stories from their experiences with digital platforms and tools.
Courtney Crenshaw, New York Life;
Ramona Neal, President, Living Benefit Review;
Larry Nisenson, Assured Allies;
Vince Bodnar, ASA, MAAA, Moderator, Senior Managing Director, FTI Consulting


4.1 What Does the Future of Critical Illness Insurance Look Like?
Critical Illness insurance products are rapidly evolving. Several carriers are developing their own versions of
the product, all taking different approaches. Attend this session to discuss what the "new critical illness" product
will look like and explore CI product innovation from the multiple perspectives of an industry consultant, sales rep,
and carrier product executive.
Bill Bade, Consultant, Sydney Consulting;
Alvin Heggie, Head of Worksite Product New Business, MassMutual;
David Hoxworth, Regional Vice President, Worksite Sales, Prosperity Group Benefits;
Kristen Willey, Moderator, Lead Distribution Sales Consultant – Supplemental Health,
Mutual of Omaha Insurance Company Omaha


5.1 Occupations Have Changed. Have We?
What has changed with occupations? Why does it matter to our business? Join this session for a history of occupation classes in the disability income industry, why these classes matter, and the impact on pricing and underwriting decisions. Also, have you ever wondered why the industry has historically not insured certain occupations and the answer is "because it never has"? We will further explore some occupations in the context of expanding insurability and answering this question in a more meaningful way.
Jody Elmore, Director, Risk Management, Underwriting, Munich Re Life US;
Richard Pollard, Head of DI Product, Pricing and Underwriting Policy, Guardian Life;
Dave Steinbrunner, ASA, MAAA, Moderator, Assistant Actuary and GSI Underwriter, Ameritas


6.3 The Latest on IDI Product and Innovation
This session will provide an overview of key themes emerging in IDI product development, including new entrants,
new product types, and a changing landscape for existing products.
Karl Anderson, Principal, Karl Anderson Consulting, Inc.


8.3 Fraud and Fraud Prevention In Long Term Care
Come listen to a panel of experts as they discuss current and future fraud identification and prevention methods.
Reinaldo Carvajal, SIU Director, Genworth;
Shari Mueller, AD Special Investigation Unit, Northwestern Mutual;
Steve Woods, Moderator, Senior Vice President, Gen Re