The Benefits of Gig Work: Employer Interest in Offering Benefits to Nontraditional Workers
Kimberly A. Landry 8/5/2019
Learn about employers' willingness to provide benefits to part-time, seasonal, and 1099 contract workers.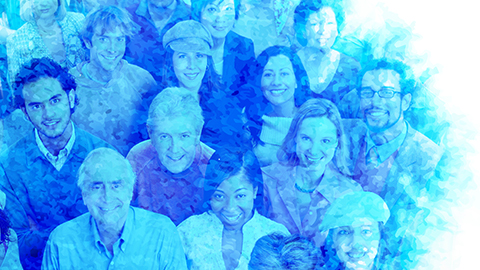 Summary
The rise of the gig economy has significant implications for the workplace benefits industry because many employers offer benefits only to their traditional full-time employees. How many employers are currently providing benefits to their nontraditional or "gig" workers, and will this change in the future? To examine these issues, LIMRA conducted an online survey of 1,464 U.S. employers. This study looked at employers' approaches to part-time employees, seasonal workers, and 1099 contract workers, including:
How many employers currently offer benefits to nontraditional workers
Types of benefits offered to gig workers
Reasons for not offering benefits to nontraditional workers
Interest in offering benefits to gig workers in the future
Current and preferred benefit funding arrangements
Employer attitudes toward gig workers
Explore the Series
View all the reports in this study.
Video - On Demand Webinar
Benefits of Gig Work
Learn how the gig economy is changing the American workforce. What does this mean for benefit provides? Are employers offering befits to nontraditional workers?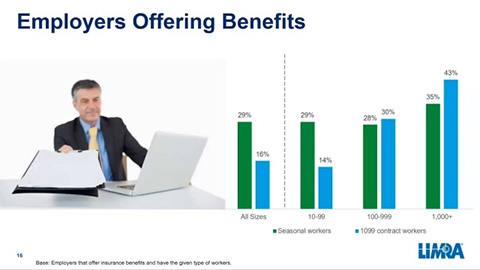 10/24/2019 1 - 1:45 p.m. EDT
Join us for an overview of recent LIMRA research on the gig economy and implications for the workplace benefits industry.
---
Meet the Project Director